Mr. Ting's Portfolio 丁老师的文档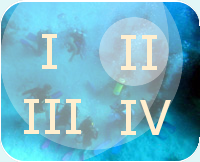 Click us in above picture. 请按上图造访。
I: Resume, autobiography, philosophy, reflections, etc 历履,自传,教育哲学及感想
II: Texana Love Stories 语文网站:德克桑湖的故事
III: Everybody Can Learn Algebra 1 数学网站:每个人都能学初等代数学
IV: Pescadores -- the Islands 澎湖 -- 天堂之岛
Welcome to Mr. Ting's Portfolio. This site evolved from the portfolio containing the basic reguirements when Mr. Ting (Kuocheng) was exiting the Texas Region 3 Alternative Educators Program. Click on respective corners of the above picture to enjoy your visit! Email Kuocheng 欢迎造访丁老师的文档。本网站演变自丁(国城) 老师由德州第三助学区所举办老师训练班毕业时的一些基本要求。请点选上图方块的四角,预祝造访成功!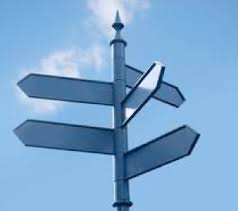 Historic Markers 访客请注意
Recent Additions 最近添加项目
10/19/2021 -- Add the Taiwanese Common Expressions Living Dictionary. See bottom of the webpage (Traditional Edition).
9/10/2021 -- King of Cats Click to access file 请按键欣赏。
9/5/2021 -- Modern Health Click to access file 请按键欣赏。
(January 1, 2018) Started the "What a Wonderful World! Colorful Cultural Activity for the Whole Family" series to encourage family members to enjoy the interactions among people and the fun in the Great Nature in this age of TOO MUCH ELECTRONICS. Click to visit 请按键欣赏。
(January 27, 2017) Added the "Your Cheating Heart -- Voice from the Heart of an Immigrant" slide show. Does the US Immigration Policy have a cheating heart? Read to understand why the title was chosen. Click to visit 请按键欣赏。增加"移民心声"幻灯片辑。按键閲读标题之缘起。
(December 17, 2015) Completed the New Testament Bible translations into Mandarin and Taiwanese dialects. Use navigation links on the far left or visit here. 完成国臺语新约圣经翻译工作。

click here (April 30, 2015) Added PDF collection page to TexanaLoveStories website. 文学网增加PDF文档辑。
(August 29, 2014) Started the Bible translations into Mandarin and Taiwanese dialects, with zhuyin fuhao and pinyin fuhao on top of characters of respective translations to show pronunciations. Use navigation links on the far left or visit here. 开始国臺语圣经翻译工作,国语翻译标有注音符号,臺语翻译标有拼音符号。
Added the Recitation Taijiquan: an easy exercise for all to learn. Click here to access file. 增加任何人都容易学的读经太极拳。
(December 25, 2013) Added Other Stories to Texana Love Stories. Click here to visit. 增加'其它故事'至'德克桑湖的故事'。
(August 5, 2013) Site Established with four areas (see column to left). 网站成立,有四个主题(见左栏)。
(Taipei Time: )
(Local Time: )
Play One Lone Line Reading and Writing Contest game:'语短心长'阅读写作比赛游戏。